The Pocket Blog
Thanksgiving Quest on PG Facebook!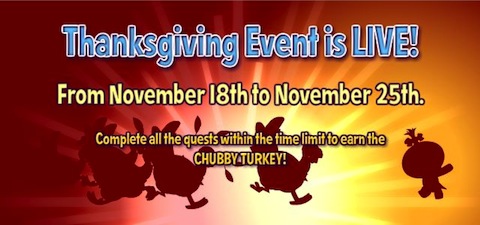 Frima Studio gives us a new Thanksgiving Event this year. They're giving away turkeys! Oh… but there's a few things you have to do first. Five quests in total, in fact!
Go to Pocket God Facebook, and click on the turkey icon near the top of the screen. The Angry Poultry window will pop up and it will guide you through five quests. Each quest is different, and some of them even involve sacrificing your friends. For, after all, what kind of a noble, adventurous quest WOULDN'T have you destroying your friends once in a while?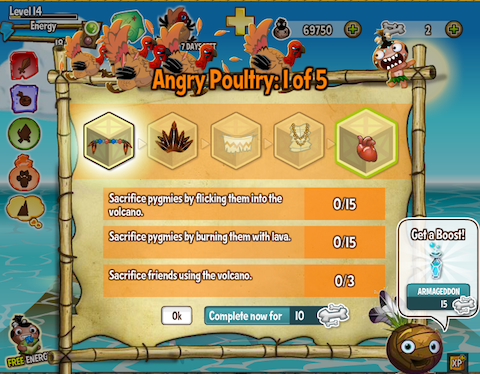 Once you've completed all five quests, you gain the Chubby Turkey (or Kalima's Heart, if you've already managed to gain the Chubby Turkey previously)! This special event lasts until November 26, so go on over and get to the serious business of sacrificing Pygmies — as well as your friends!
PocketGod @shimrra spoke to the devs, there is an issue with PSN. submitted ticket which takes 1-5 days for email response (b/c small dev)

PocketGod @shimrra Hey Gabe, the PGvDA guys are looking into it. it's possible they did some server maintanance.

PocketGod @jack_howley lol, don't get your hopes up. it's just that we would have to make a PG2.0 to justify redoing all the textures.
Godly Downloads