The Pocket Blog
Pocket God Facebook Winter Event is live!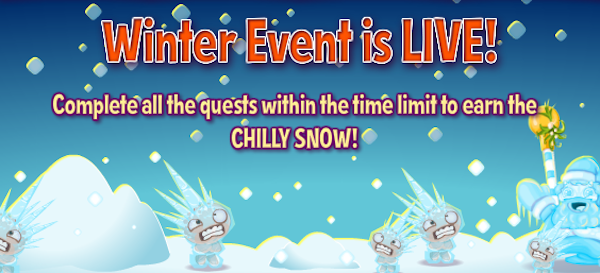 Happy New Year, folks! If you're cold as ice and willing to sacrifice some Pygmies, now's the time to do it over at Facebook! If you complete all the quests by January 18, you'll earn the "chilly snow" power! Use the coconut tree trap, the dangerous fridge, and the ever-reliable lightning! Remember, there's five quests and five days to do it in!
PocketGod @shimrra spoke to the devs, there is an issue with PSN. submitted ticket which takes 1-5 days for email response (b/c small dev)

PocketGod @shimrra Hey Gabe, the PGvDA guys are looking into it. it's possible they did some server maintanance.

PocketGod @jack_howley lol, don't get your hopes up. it's just that we would have to make a PG2.0 to justify redoing all the textures.
Godly Downloads