The Pocket Blog
Episode 46 – "Germs of Endearment" – available now! (UPDATED!)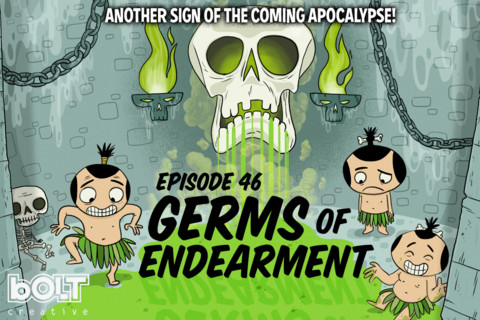 At last, Episode 46, Germs of Endearment is now available! The Pygmies face a pair of enemies: a disease, and its cure!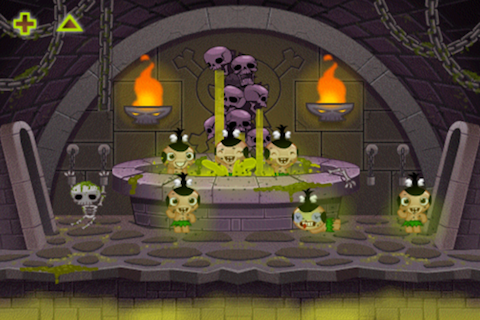 A chute in the locust room leads our heroes into the Plague Chamber.  In the Chamber is a Fountain, in which you can drop a Pygmy, at which point he starts splashing around happily! Unfortunately, the Pygmies didn't pay close attention to the skulls above the fountain and thus didn't realize their new "wading pool" is full of germs and disease. Once you take the Pygmy out, he gets sicker and sicker… occasionally infecting other Pygmies until he does so… until he eventually dies! The only way to get rid of the Pygmy's body is to sacrifice him on the campfire on T-Rex Island, which will allow him to regenerate properly. But can you do it without the other Pygmies becoming infected?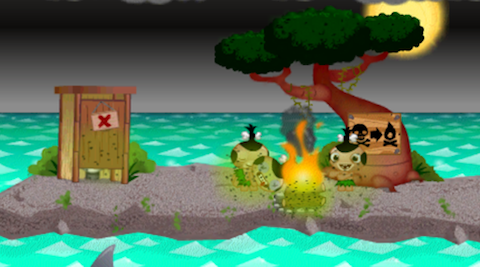 However, it doesn't have to be that way! If you drop a Pygmy down the chute in the Plague Chamber, he arrives in the Purification Room, with a shiny Purification Fountain as its centerpiece. Dunk a Pygmy into this fountain, and he's healed immediately with maximum sparkliness.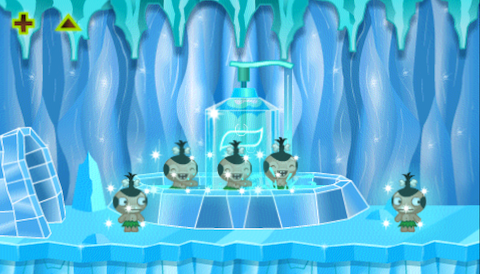 However, once you remove him, you discover he may have been healed a bit too much. He becomes a rampant germophobe, "purifying" other Pygmies in his path! Eventually, the cure may purify the Pygmy right out of existence!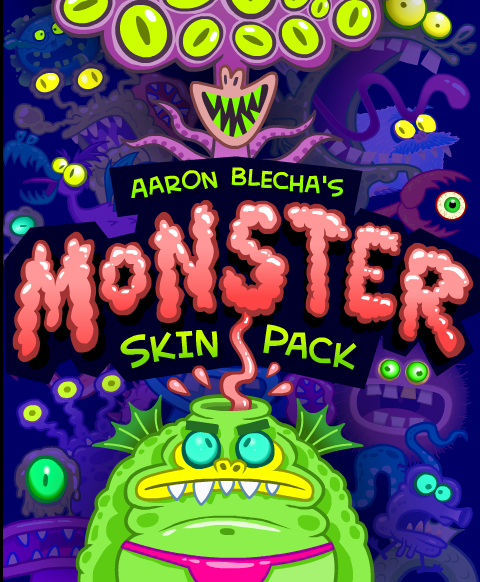 Included with this update is Aaron Blecha's Monster Pack! One of our favorite artists went into full-monster mode to design this wild and weird new skinpack! The volcano becomes a lava-spewing Kraken, the meteor transforms into a furry ball of horror, the T-Rex egg into a booger, the outhouse into a hungry monster (oof), and much more! 
Check it out now! And thanks again, folks, for your continued support of all things Pocket God.
UPDATE: Kotaku has a review of the new update which includes our "Friendly" new promo video!
PocketGod @shimrra spoke to the devs, there is an issue with PSN. submitted ticket which takes 1-5 days for email response (b/c small dev)

PocketGod @shimrra Hey Gabe, the PGvDA guys are looking into it. it's possible they did some server maintanance.

PocketGod @jack_howley lol, don't get your hopes up. it's just that we would have to make a PG2.0 to justify redoing all the textures.
Godly Downloads