The Pocket Blog
Reviews of "The Perfect Swarm"!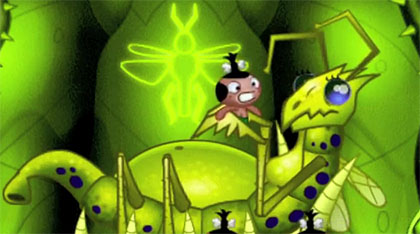 We've gotten a couple of reviews in already, and we thought we'd share!
Intomobile's Dusan Belic has a fairly lengthy take on our "buggy" (but in a good way) update! We love any review that begins with "Stop everything you're doing and grab Pocket God if you still haven't." Thanks very much, Dusan!
148 Apps' Rob Rich rings in with a cool review of his own! It's good to see he enjoys the Mondo Pack. It gives us a chance to give another shoutout to Josh Ellingson for the design!
We're especially gratified people are enjoying this new update, because, as you know, it's part of a bigger, more monumental, arc and one thing we like to do is think epic! It's good to see that approach is paying off. Thanks, everyone!
PocketGod @shimrra spoke to the devs, there is an issue with PSN. submitted ticket which takes 1-5 days for email response (b/c small dev)

PocketGod @shimrra Hey Gabe, the PGvDA guys are looking into it. it's possible they did some server maintanance.

PocketGod @jack_howley lol, don't get your hopes up. it's just that we would have to make a PG2.0 to justify redoing all the textures.
Godly Downloads