The Pocket Blog
Episode 44- The Perfect Swarm!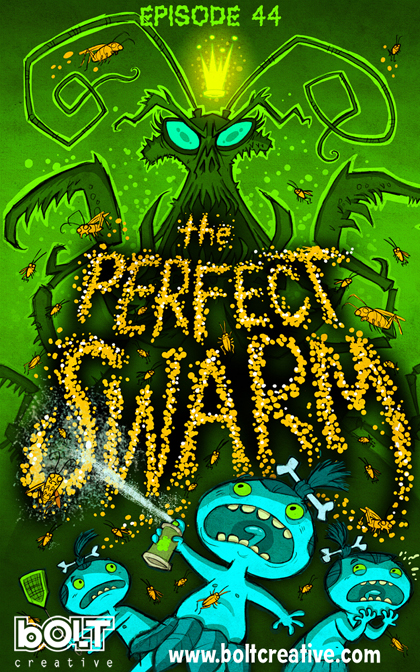 Hey, guys! At last, it's here, and it's buzzing right at you!
Episode 44 introduces a new room inside the temple's Chamber of Time, and it's truly yucky and weird! Once you go inside, an enormously disgusting Locust Queen awaits who can birth to a swarm of locusts, as long as she is given sustenance. And you probably know what that food is.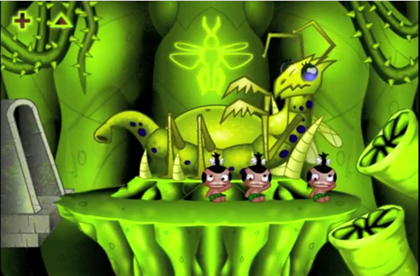 Once the swarm is created, start fiddling with the locusts and set them to work their unique form of devastation on the Pygmies. For a start, they can just generally be a nuisance, or they can even pick them up and bounce them around like a volleyball. They can even slice 'em up "Fruit Ninja" style… or, best of all, if you get them inside a Pygmy, they can even transform a Pygmy into a Mutant Locust-Pygmy hybrid!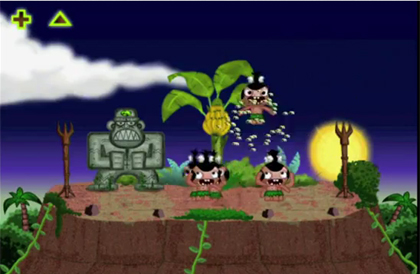 If you find all the locust interactions, you can gain the Locust God idol for Battle of the Gods. This idol was designed by our buddy
Aaron Blecha
of
Monstersquid.com
. He also designed the awesome poster. He's worked with Dave and Allan for quite a while and they've both admired his handiwork for the same amount of time! Thanks, Aaron!
This is our second installment involving the temple on Apocalypse Island. The Ultimate End is coming… but of what, we're not saying yet!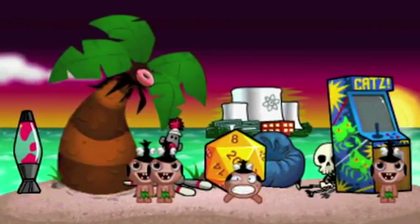 As is customary, we have a new Skin Pack, but uncustomarily, this one has been designed by guest artist
Josh Ellingson
of
JoshEllingson.com
! It's the Mondo Skin Pack, a huge heaping helping of nerd culture to decorate your islands! The meteor becomes a twenty-sided die, the volcano becomes the Springfield Nuclear Power Plant (d'oh!), and the dodo gets Urkelized in his own way! On top of that, there's a sock monkey! Sock monkeys make everything better. Thanks, Josh!
Last but not least, we want to give a BIG shoutout to Pepijn Gooiker, our anointed Bolt Creative Wizard, for creating these incredibly cool videos for each update! Considering how much he already does for us, it's a testament to his talent that he gets these looking so polished and professional in a timely manner. Great work, Pepijn!