The Pocket Blog
FINAL Episode 47, "APOCALYPSE, OW!", is here!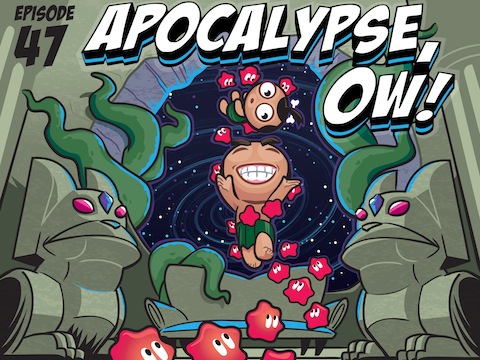 The final conflict has begun.
The answers to the Temple are being unleashed, and they don't bode well for the Pygmies until they solve the ultimate puzzle and save their world.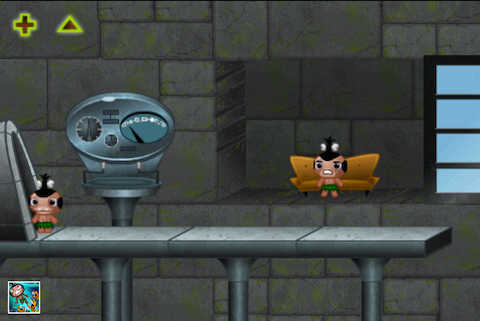 First, you must exit the disco to find the Closet Room. Inside a French-doored closet is a new guest-Pygmy by the name of Tom. He's the key to the puzzle which will both begin and end the apocalypse. So you must help him escape the closet (even though he doesn't want to go!) and bring him to the various rooms of the temple.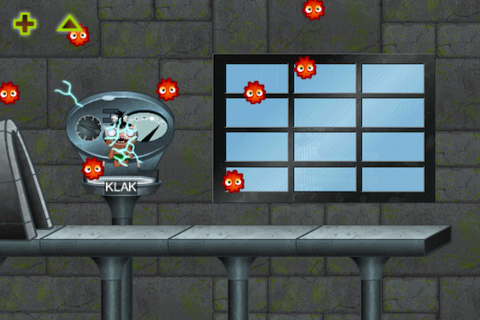 Also in the Closet Room is a special machine that, when you place a Pygmy on it, will create a bizarre little race of alien spirits called Thetans out of the exploded remains of the Pygmy. The Thetans can be helpful or benign.. but once the Apocalypse begins, they can also drive the Pygmies into fits of madness and rage!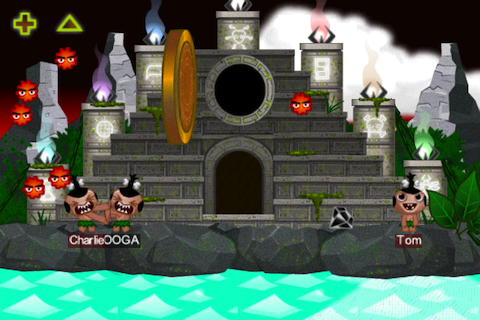 And that's where Tom comes in. Once you find the secret Altar in the Temple, with Tom's help, you can spawn the second coming of Xenu, the angry god with a destructive agenda! How, exactly, does this happen? Hey, we've got to leave SOME secrets for you to work out!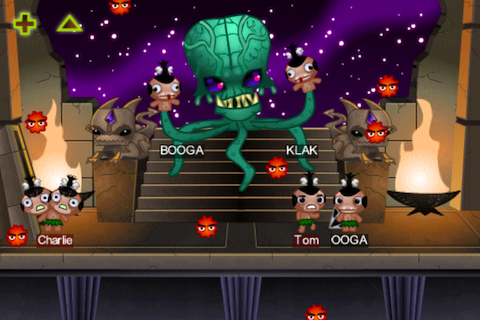 Once the Apocalypse begins, then you must find a way to reverse it… and it's not easy! However, once you've finally brought the ultimate conflict to its end, you'll discover a surprise every Pocket God fan has been waiting for!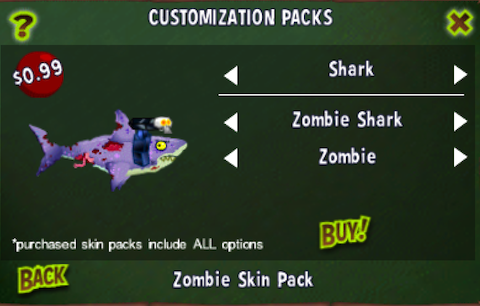 By the way, what would an Apocalypse be without… ZOMBIES? Aaron Blecha, poster-creator extraordinaire for Pocket God, has whipped up a new skinpack where you can zombify just about everything… Pygmies, T-rexes, lasersharks… giving your judgment day a special flavor of ARMAGEDDON. Only 99 cents as usual, very cheap! Thanks, Aaron!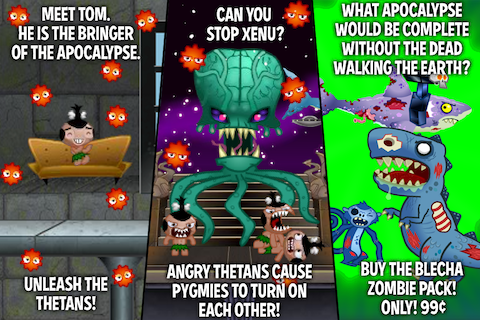 So check out this final content update (after all the apocalypse is in two days)  for Pocket God, as we get "The Runs" ready for unleashing next year!