The Pocket Blog
Comic preview
As promised, we have a preview of the next comic issue, and as expected, Nooby has a pretty strong role in it!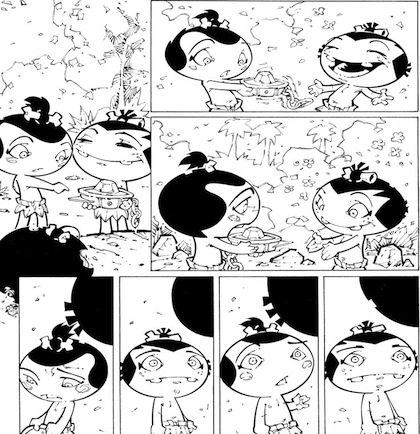 In addition, also as mentioned in the last entry, Allan and Dave are still working on the newest Pocket God extravaganza. Allan has this to say:
Dave, currently, has been dealing with his own favorite issue: texture space (or graphic space) because of the insanely high resolution of the new iPad 2048x 1536. This is resulting in pretty huge pieces of art that have to dynamically load! The original Pocket God art was 480×320. The larger resolution also impacts how long art takes to design, by the way.
On Monday: More from Allan about his current work!
PocketGod @shimrra spoke to the devs, there is an issue with PSN. submitted ticket which takes 1-5 days for email response (b/c small dev)

PocketGod @shimrra Hey Gabe, the PGvDA guys are looking into it. it's possible they did some server maintanance.

PocketGod @jack_howley lol, don't get your hopes up. it's just that we would have to make a PG2.0 to justify redoing all the textures.
Godly Downloads